~ Dec 29, Sjunga slutet nu - the Shortfilm. Release postponed ~
The Kningdisk release of the Sjunga slutet nu short film is postponed for a month or two. The actual release date will be announced soon.
~ July 15, SJUNGA SLUTET NU, Award for best Short at FIB CINEMA! ~
Sjunga slutet nu won the Award for best short at the 13th edition of FIB Cinema in Benicàssim, Spain, on july 15. The Jury's motivation:
"Por su combinación de fuerza poética y humor excéntrico en la construcción de un universo propio, situado en la encrucijada entre lo cotidiano y lo fantástico."
More at: facebook.com/fibcortos, cortos.fiberfib.com
~ July 15, SJUNGA SLUTET NU on DVD ~
Nov/Dec 2012 the film Sjunga slutet nu will be released on dvd by the eminent music label Kning Disk, www.kningdisk.com.
~ SJUNGA SLUTET NU, Release Nov 30 2011 ~
The new Hans Appelqvist-project, Sjunga slutet nu (Sing the end now), consists of a cd , a concert and a short film. The film will have it's premiere screening jan 29th at Gothenburg International Film Festival; and after that screened at other film festivals during 2012. A dvd of the film will be available sometime 2012. The cd is released by Häpna record company.
Updated info on Sjunga slutet nu at:
Reviews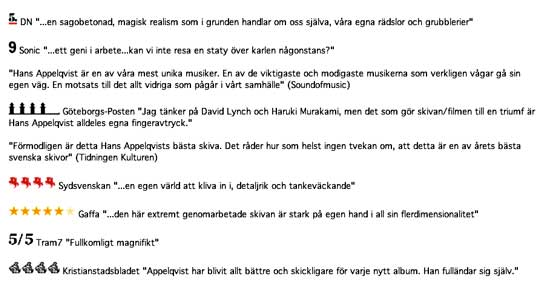 FILM TRAILER
A FEW SONGS FROM THE ALBUM
"·"·"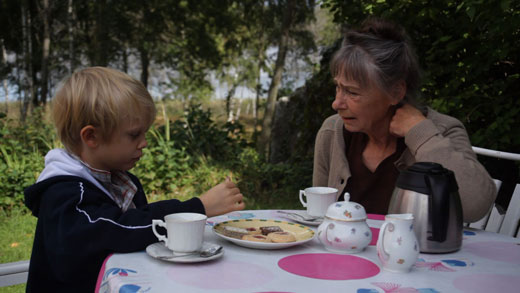 ======